The 12 Days of BKA
One of the things we love most about BKA Content is our tight-knit company culture. Even with team members spread out all over the country, it still feels like one big, happy virtual family.
To bring everyone together and find fun ways to show our gratitude, we unveiled this year's December celebration in a format most fitting for the season. The 12 Days of BKA were filled with daily giveaways and fun challenges for our writers and editors, featuring everything from Christmas trivia and tacky decoration contests to silly surveys and holiday haikus.
The second reason for this dozen-day event was to help us discover more about our BKA family members and the things they care about, those special elements that make this season merry and bright. We learned a lot — and laughed, cried, and smiled all along the way.
Our Gift To You
Before we get to the BKA Team holiday stats, we wanted to unveil a little something we did on the management side. Here at BKA, we have a proud tradition of creating some pretty zany Christmas videos for our writers and editors. In years past we've done an SEO Writer's Jingle Bells, 'Twas the Night Before Christmas, and Miracle on 3535 Lincoln Ave. 
This year, we are happy to share our parody of the elf on the shelf with "The Elfitor on the Shelf." We hope you enjoy it!
BKA's Favorite Holiday Things
Now on to the good stuff! Besides raindrops on roses and brown paper packages and such, our BKA team has a wide variety of favorite holiday things and traditions. (Cue Julie Andrews.) The rest of this page is devoted to these festive facts, in no particular order. Enjoy!!


Top Holiday Treats
It's pretty well-established that our team can't work during the holidays without some kind of snack at the ready. Interestingly enough, however, a lot of writers and editors prefer the same kinds of treats!
Based on our survey, here are the most popular candies starting with the most popular.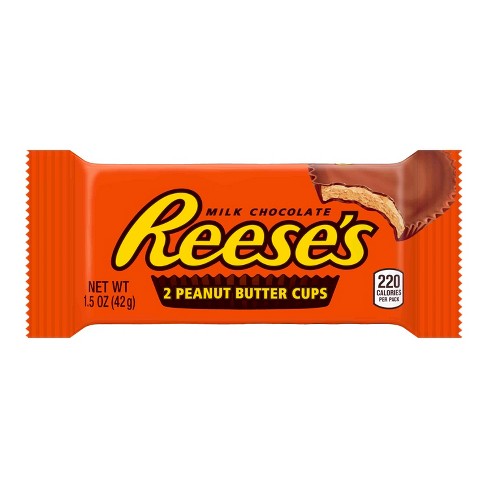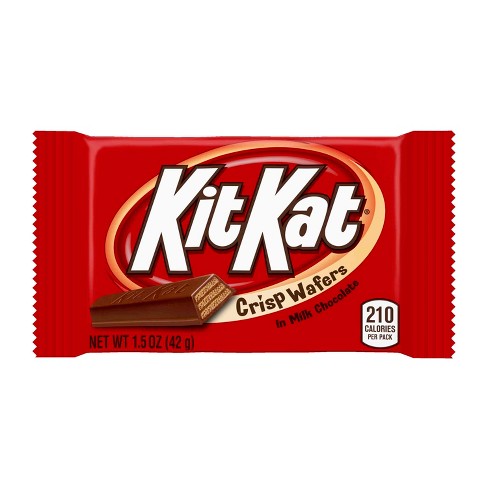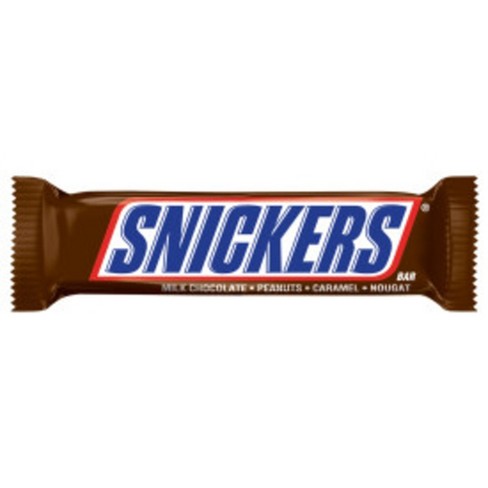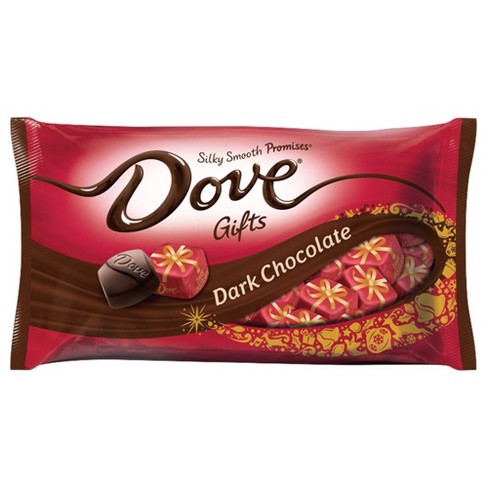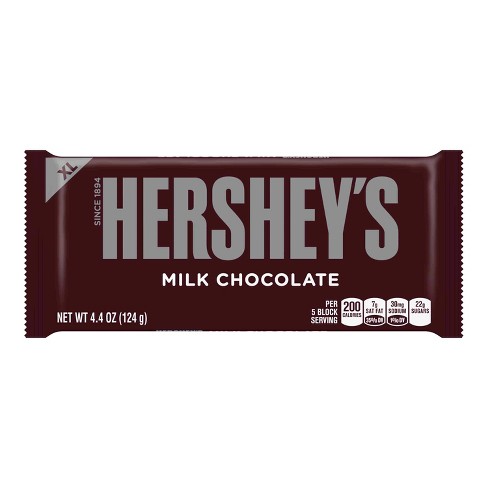 Christmas Cinema
If our BKA-ers ever formed a competitive movie trivia team, they'd have the trophy in the bag before the contest ever began. Just to see where their holiday preferences lie, however, we asked them these questions:
What is your favorite movie elf?
Buddy (Elf)

45%

45%

Legolas (Lord of the Rings)

37%

37%

Hermey (Rudolph the Red-Nosed Reindeer)

18%

18%
What is your favorite feel-good holiday movie?
It's a Wonderful Life

Elf

Miracle on 34th St.

Home Alone

How the Grinch Stole Christmas

A Muppet Christmas Carol
Traditions and Memories
While one in five BKA-ers has some great flick playing in the background of their favorite holiday memories, there were a lot of other fantastic things to be found in their recollections, as well. It seems that our team members have some great traditions they pull out this time of year. Scroll through them below!
Aaron C.
The holiday tradition I remember most is my father making my brothers and me wait to open presents until after he had read the story of Jesus's birth. Of course, he would read slowly and take long pauses, just to see how antsy we'd get.
Amanda R.
When my brother and I were teenagers, my family started awarding a lump of coal to the person with the best Homer Simpson moment of the year. We submitted stories of our follies and voted on the funniest one. The year I won, I had made a pot of coffee without using a filter. It was robust… and chewy!
April M.
The kids and I bake cookies to put out for Santa on a special plate. And carrots for the reindeer of course!
Carly R.
During Christmas at my uncle's house, I or my cousins will secretly rearrange the decorative "NOEL" letter figurines in the window to say "LEON." There is no point to this other than waiting to see how long it will take for our uncle to notice and express his annoyance. Although he doesn't (seemingly) intend to repeat himself or react in a certain way, he often simply exclaims, "LEON?!?!" in the middle of dinner or unwrapping presents. And that is the end of this pointless tradition.
Christina C.
I love all things Christmas, but one of my favorite "traditions" is staying up late on Christmas Eve, after getting home from the family holiday party, to wrap all the gifts and put the kids' toys together. Mu husband and I sip hot toddies, watch Christmas movies and hang out. It's probably the only quality time we get together from about Thanksgiving until January 2. I say "tradition" because it's one we developed by accident, as, over the years, we both continue to put off gift-wrapping all month long.
Dana Z.
I have a beautiful hand-stitched, sequined Christmas tree skirt made by my favorite aunt. Every time I trim the tree I have the opportunity to reflect on the love and effort she put into that unique little piece of decoration.
D.D. Hill
For Halloween, Thanksgiving and Christmas, we make sugar cookies with my in-laws. We crank out several dozen each time with each kid decorating a plate for themselves. I love watching the kids' skills refine each year almost as much as I love shopping with my mother-in-law for the ingredients. It's rather funny to be walking around the store wondering aloud if we got enough eyeballs at Halloween for the Santa cookies.
Emily D.
Every Christmas morning, my family wakes up early; even if we try to sleep in, we never make it past 7:30, and we've been known to get up around 5:30! Every year, my parents go downstairs before we do and my mom films us. Even though I'm 23 and my brother is 19, they will go downstairs first and she will record us coming down the stairs to look at the gifts that "Santa" brought us on the sofa. She has gone from filming on cameras to video recorders and now uses her phone. It's a silly, funny tradition that makes me smile, and it's one I hope to continue with my own family in the future!
Erika T.
On Christmas Eve every year, we let the kids track Santa with Norad and leave out cookies before bed. After they are asleep, my husband and I wrap gifts while watching "It's a Wonderful Life" together. I love the simplicity of the tradition because we really get to just bask in the spirit of Christmas without getting overwhelmed.
Francesca
Favorite is seeing Christmas lights as a family. Most memorable is from my childhood: My mom would hide all our presents the night before Christmas, and we would have to find them in the morning. Sometimes she would forget where she put some, so we would find gifts days, weeks, and even months later!
Heather H.
My brother is almost 10 years younger than me, so when he started having kids, my kids and my sister's kids were a lot older (in their teens). While I got very close to my sister's kids because they are the same age as mine, I was worried about not being so close to my brother's kids. Since our family does Christmas long before the actual day, I decided to go to my brothers on Christmas every year. It lets me have some precious time with his kids while also giving me something to do on the actual holiday.
Jackie A.
Our family loves to gather around the piano after Christmas dinner and join in singing favorite carols and hymns.
Jessica P.
This is sort of an accidental tradition, but nearly every year my family ends up with a cat trying to climb the Christmas tree. This is the main reason we no longer buy breakable ornaments.
Kasey D.
Opening one present on Christmas Eve!
Kathryn
My mom always puts a book under my stocking on Christmas morning….the book is usually too big to fit inside! That is how I discovered "The Legend of Holly Claus" by Brittany Ryan 10 years ago. And now, I read it every December.
Katie S.
Decorating sugar cookies with my kids!
Krista E.
Every year since my first kid was born in 2001, my family and I spend Black Friday decorating our home and putting up the Christmas tree instead of braving the crowds. Then, later on, we take food and supplies to our local animal shelter. It makes for a feel-good day all around!
Kristin S.
One of my favorite traditions is watching a billion Christmas movies. I watch a lot of the Hallmark tv movies with my grandmother and I always watch The Santa Clause several times. Oh, and don't forget the numerous versions of A Christmas Carol. (The Muppet one is best, in my opinion.)
Lindsey F.
My favorite holiday tradition is when I was a child and went to my older brother's house to have lasagna on Christmas Eve.
Lisa G.
My favorite Christmas tradition has always been decorating the tree and the house with my mom and sister the day after Thanksgiving. We haven't done it since mom was moved to senior citizen apartments and has no room for a big tree. The last time we decorated together was about three years ago. When we were growing up, it was just the three of us. We'd spend the day going through all the ornaments, many of which sis and I made when we were kids (man, that brown-paper bag "ginger bread man" got smelly. The cinnamon and nutmeg inside him was probably moldy, lol). There were egg carton Christmas trees with glitter and garland and a couple of Santa Claus's made from felt that went up every year. The stockings got hung on the fake cardboard fireplace (circa 1973) and red twinkle lights behind the fake flames were plugged in to simulate fire. For some reason, the most memorable of these was when the musical "Meet Me in St. Louis" was playing on the television while we decorated. Those were the best times.
Maggie B.
My husband plans 25 dates of Christmas for me…and now my daughter and me!
The first year we were married, he asked me to guess what he got me for Christmas. I guessed the exact thing he got me on the first try, so then he decided he had to do something way better so I would actually be surprised. Now it is a yearly tradition that we do a Christmas activity (all planned by him to surprise me) every day of December until Christmas!
Megen M.
One of the most meaningful memories that I have is with my dad, before he passed away. We used to drive around town and look at Christmas lights and then go to a spot near the airport where we were right under one of the flight paths. We would watch the planes land and take off and it was a simple, yet special time for our family. In fact, I couldn't go when I was 18 because I had to stay and help my mom with some last minute Christmas things for the younger siblings, and I cried because I was so sad that I couldn't go! Airplanes meant a lot to my dad, so it made it even more special for all of us.
Niesha R.
One year we had a family full of gamers, so we pulled the curtains closed at the end of Christmas and spent the next two days playing video games and snacking.
Paul M.
My Grandma and Grandpa almost never change the TV channel or turn off their TV. Christmas is usually underpinned by neverending reruns of A Christmas Story.
Sirah
My favorite holiday tradition in my family is when we all take off work starting the day after Thanksgiving and spend a week together baking cookies. We make hundreds of cookies for the holidays so we always have plenty to share.
Suzanne T.
Every year, my family starts the Advent/Christmas season by making homemade candy together. This year, we made pecan pralines, Martha Washingtons (chocolate covered coconut/pecan), peanut butter bon bons, and Millionaires (chocolate covered caramel/pecan). Can you tell we have pecan trees?
Tiffany F.
Funniest holiday memory – One year for Christmas when we were kids, my dad got my mom a really nice camera from all of us. Now, my mom's not good at dealing with secrets and she KNEW we had one. My youngest sister was safe, she could hardly even talk yet, and I was old enough to know better than to get tricked into telling. But, ah, the middle child. My mom asked my sister what her prize was and (trying her very best at like 6 to be sneaky) she said, "I don't know what it is, but you can take pictures with it."
Favorite holiday tradition – My parents, sisters and their families, and I all get Christmas pajamas and get together to have dinner and bake cookies. My sister WILL NOT let you in if you're not in your jammies.
Veronica E.
In my family, we make Christmas salsa. It's actually quite fitting when you think about it, since it's red and green.
Seasonal Savors
December is filled with all kinds of tastes and smells that absolutely flood the senses with wonder. Here are some of the top things our team members look forward to:
Our favorite holiday smell:
Pine

31%

31%

Cinnamon

25%

25%

Something in the oven

19%

19%

Cider

13%

13%

Other

12%

12%
BKA-ers prefer this at Christmas Dinner:
Ham

Side Dishes/Dessert

Turkey

Roast Beef (Beef)
46% of all BKA Team members admit to having ACTUALLY eaten fruitcake.
Festive Phrases
It's no surprise that we have a whole workshop-full of creative minds behind the magic of BKA (as well as a lot of caffeine and chocolate), and this contest was all about showcasing some of that out in a fun and clever way. Read through some of our top writers' Holiday Haikus. (As a refresher, a Haiku is a Japanese poem in three lines of five, seven, and five syllables).
Aaron C.
Christmas in Taiwan
Is just another work day
Best gift: a lunch break
Abby
For Christmas dinner
My family eats tacos
Guacamole – yum!
Amanda R.
Elf-on-the-Shelf jeers,
he stamps on my warm visions.
To the fire, he goes.
April M.
Christmas stockings hung
The fire crackles underneath
Watch out, Santa Claus!
Christina C.
It's that time of year
When the UPS guy a-
firms I'm a hermit.
Dana Z.
Angels we have heard
Sweetly singing through the night
A savior is born.
D.D. Hill
It is cold outside
My coffee is warm and bright
May yours be as well
Emily D.
We ran through the halls,
filled with such laughter and joy.
All was bright and well.
Heather H.
It's Christmas once more
Elves on shelves and tree with lights
Even beards get bulbs
Jamie S.
Rudolph the writer
typed up a fanciful note
YAY! goes the Santa
Jessica P.
The meaning behind,
Which many have forgotten,
is to show our love
Kasey D.
Christmas is here now
Everything is perfect
Time for a new year
Katie S.
A big carrot nose
And two eyes made out of coal.
There's snow friend like you.
Kristin S.
"From Santa," it says
And though we are now adults
The magic is there.
Lisa G.
Snow flakes fall softly
Bird hits window by my desk
Christmas heart attack
Megen M.
Holly jolly time
gifts under the tree for me
food comas divine
Niesha R.
A BKA Winter
Snow is falling down
The soft tap, tap, tap of keys
Thinking of money

Suzanne T.
When snow falls gently,
Pretty flakes land all around.
Kidding! This is Texas.
Veronica E.
Brisk air and white flakes
Swirl beyond the window
Inside fire crackles
Dashing Decor
The magic of the season adorns the hearts and homes of our BKA team in all kind of ways.
We found out that most of us unapologetically place tacky decorations in places of honor (even when they scare the living daylights out of us), simply because their sentimentality means so much.
Most of us are staunch supporters of the no-decorating-until-after-Thanksgiving rule. And in general, we tend to prefer colorful Christmas trees.
Which type of lights do you prefer on your Christmas Tree?
Multicolored

75%

75%

White

24%

24%

Other

1%

1%
Merry Music
We BKA-ers definitely have those signature tunes that get stuck in our heads during December — though whether that's a good thing is definitely up for debate. For the 11th day of BKA, some of our pipers-piping took a fresh approach to some classic tunes. See what they came up with:
April M.
Deck the halls with boxes from Amazon, FA LA LA LA LA LA LA LA LA
Tis the season for our money to be gone, FA LA LA LA LA LA LA LA LA
Put off for now our credit card bills, FA LA LA LA LA LA LA LA LA
Come January we shall pay the till, FA LA LA LA LA LA LA LA LA
Dana Z.
Have yourself a merry little Christmas,
Let your heart be light,
Christmas Eve the deadlines will be out of sight.
Writers back in the olden days,
Hand wrote work for days, or more.
Typewriters clicked and dinged away
Writing was an endless chore.
Now we work at home in our own houses,
When the time allows
Following the Style Guides to show us how.
Here's wishing all a very merry Christmas, now!

D.D. Hill
I'm dreaming of a BKA Christmas
Just like the ones I used to know
With the spreadsheets bulging and I'm divulging
3 way to make your business grow
I'm dreaming of a Writer's Christmas
Bundled away from all the snow
Where the word count's climbing and I'm unwinding
With a cup of coffee, don't you know?
I'm dreaming of a BKA Christmas
With every keyword that I write
May all your grammar be right
And may all your QC scores be bright
I'm dreaming of a Writer's Christmas
Just like the ones I used to know
Where the work is done, and the kids are fun
To buy in all this snow
I'm dreaming of a BKA Christmas
With every article I write
May your BKAers be merry and bright
And may all your Christmases be white

Emily D.
Dashing through the sheets/on a bright, cold winter day/picking up new content/and writing all the way
Frencesca
Dashing through the sheets
For the most fun blocks,
I hate when I get beat,
And nothing's left that rocks!
Bells from my phone ring,
Trying to distract me.
What fun it is to write and sing
This carol parody!
Oh, BKA, BKA,
Typing all the way!
Oh, what fun it is to write
A thousand words a day!
Jessica P.
A parody of Oh Holy Night:
Oh BKA,
the sheets beckon to me
I have to choose a block to write about
Long lay these words, waiting to be chosen
Until I picked, the topic I enjoy
The tap of keys, putting words to paper
But remember breaks, and coffee in the morn
Oh why does my cat
Insist on climbing on my keyboard
Oh move your tail off the keys
I need to get these done
For BKA, for BKA
Oh For BKA
Truly they taught us to edit each piece
Two reads and then only one submit
Remember to check the count of each keyword
And make sure it matches the style guide
A third check through, or maybe a fith
And then I can submit and call it done
Oh why does my brain
Insist I've forgotten to do something
I know they're good
The things I sent
To BKA, to BKA
Oh to BKA

Joshua T.
Log Off the Spreadsheets
(To the tune of Frosty the Snowman)
Log off the spreadsheets,
If you want to get paid!
You can go back on when the counting's done,
And pick more blocks today!
If you forget to mark all of the writing on a sheet,
You won't see a penny for the work that is complete!
So…
Log off the spreadsheets,
Just for an hour or two!
It'll go real fast and you'll get your cash,
For the hard work you all do!
Kasey D.
I really can't stay (Baby you've gotta write)
I gotta go away (Baby you've gotta write)
This blog post has been (It's almost time to turn it in)
A pain to revise (You've already rewritten it twice)
My eyes are getting blurry (Don't you have to hurry?)
I don't think I can do anymore (But it's just one more chore)
I think I just need a McFlurry (You can't just go and scurry)
Well maybe just a half a page more (This will help your rating score)
Maggie B.
Carol of the Sheets
Hark how the sheets,
Full of work, sheets,
All seem to say
Write more today.
Assignments are here
Waiting for peers
To choose a block
Write 'round the clock.
Community, too,
That's the song for you.
This job's the best.
Better than the rest.

Megen M.
(To the tune of Rudolph the Red-Nosed Reindeer)
Amber had no idea I did this!
You know Matt and Greg and Jon and Cara,
You know Liz and Calah and Britainy and Tara,
But do you recall,
the hardest working manager of all?
Amber's the best hiring manager,
she really knows her stuff.
She helps all the newbies,
so they are up to snuff.
All of the BKA writers,
Think that she's so great.
And they wow dear Amber,
Because they pull their weight.
Then one hot, summer day,
Amber got certified.
She became the world's best editor,
And now she's smarter than Nye.
Oh, how happy the bosses were,
as they danced around with glee.
Amber, the best dang manager,
you'll go down in BKA history!

Paul M.
Jingle bells, content sells
We love BKA!
Oh what fun it is to write in pajamas every day!
Tom T.
(sung to the tune of "Let it Snow")
Oh, the keywords we have are long-tail,
And the words that we chose cannot fail,
It's a proven strategy, we know,
SEO, SEO, SEO
In content, you'll find them interspersed,
So that Google displays your links first,
It's your search engine rank we'll grow,
SEO, SEO, SEO

Popular holiday tunes most likely to drive us nuts:
The Christmas Shoes

Santa Baby

Baby, It's Cold Outside

Last Christmas

Where are you, Christmas?
The Heart of BKA
If we had to pick our most favorite thing we learned through the 12 Days of BKA, however, it would be this:
BKA really does care.
It's incredible that our team is made up of such selfless people — individuals with hearts as big as their talents, whose willingness to reach outside of themselves is unfailing and absolutely inspiring. Their desire to do good in the world falls perfectly in line with our core values as a company, and this makes us stronger as a whole.
This year, we saw many of our BKA family members rise to the occasion in providing meaningful service for others. Some offered to provide much-needed gifts for local Utah youth and children in need. Others spoke freely about their yearly traditions of spreading cheer among their communities, describing these experiences as some of the most meaningful parts of their holiday season. Still others nominated cherished friends and neighbors for the chance to receive some extra Christmas cash — and even offered to add to the amount we would have provided as a company.
At the heart of BKA is a group of people who value quality and substance in more than just their work. They are clever, kind, funny, and exceptional in so many ways.  
And, as we know first-hand, they're also really, really good at what they do.
Just one more thing we'll exclaim with delight:
Merry Christmas to all, and to all a good "write!"
Latest posts by Shaundra Cragun
(see all)